Your Inner European is Dutch!
Open minded and tolerant.
You're up for just about anything.
Up for anything.
LOL's.
Current Mood:

amused
It happened in the Dutch town of Apeldoorn, about 70 kilometers (45 miles) east of Amsterdam, during celebrations for Queen's Day, an annual holiday in the Netherlands.
Queen Beatrix was in the bus with her family when the small black car zoomed past. The crowds were behind barriers off the road, but security officials and journalists, including many cameramen, were in the road as the car went by.
Members of the royal family saw the crash and gasped, then quickly sat down as the bus continued driving.
The car crashed into the low metal railing around a column on the side of the road. The car appeared heavily damaged even before the crash, but the reason for that was unclear.
The reason for the crash has not been revealed and there was no word on the condition or identity of the driver.
Queen's Day is a national holiday in the Netherlands, the Netherlands Antilles, and Aruba. The tradition started in 1885 and celebrates the birthday of the queen.
Although Queen Beatrix's birthday is January 31, she officially celebrates her birthday April 30, according to the Dutch government.

Queen's Day is known for its free market all over the country, where anybody is allowed to sell things in the streets. Other activities include children's games and musical performances.
The day is marked with the color orange all over the country as a reference to the colors of the royal family, who come from the House of Orange-Nassau
(CNN) -- Two people have been killed and 12 wounded when a car careered into a crowd of people watching the Dutch royal family riding past in an open-top bus, police said.
Where:

NL

Current Mood:

sad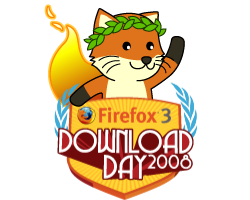 " We want to set a Guinness World Record
for the most software downloaded in 24 hours. With the backing of our community and your help we know we can make it. "
Where:

Home

Current Mood:

dorky

Current Music:

BBC TV
For Sale : 13-year-old virgin.
... Tonight, one girl in particular is attracting attention as she sits on a stool by a fire so that she can be seen by passing vehicles. Her heavily made-up, striking face and beautiful pink sari make her look as if she were on her way to a party. But the truth is different. Suli, 14, is a virgin and a bidding war is being held for the right to be the first to sleep with her.
The normal rate is 100 rupees (£1.30) but a virgin is sold to the highest bidder for anything over 20,000 rupees. If she is very pretty, the community would hope to get up to 40,000 rupees. For this, the man can have access to the girl for as long as he likes - several hours, days, or even weeks. When he tires of her, there is a celebration. Because it is considered unlucky for a girl to keep the money from her first time, it is spent instead on an extravagant party. Jewellery is bought for her and for her relatives, goats are slaughtered and alcohol runs freely. There is dancing, and offerings are made to the gods.
Bidding war: Nita [left] is so pretty that a 'client' may pay £600 to take her virginity, say her sisters

(
Continued behind this cut
Collapse
)
Current Mood:

thoughtful

Current Music:

Just the radio

Link to YouTube Search : Bulgaria's Abandoned Children
I saw this documentary a while back on the BBC, and it is now on repeat on the Belgian channel Een. For those who aren't able to catch it on tv, please take a look at YouTube.
I was devastated seeing the lack of care, money, but above all
LOVE
for these children.
Warning: Images / Video not suitable for young children (or adults ) due to the fact that images depict child abuse and general awfulness.
Current Mood:

crushed
Jumping off the roof of a building, with skis, and a parachute. Excellent idea. Isn't his landing ever so graceful?
Current Mood:

amused

Current Music:

If you're going to San Fransisco...
can
be worthwhile.
LONDON (AFP) - Regular swearing at work can help boost team spirit among staff, allowing them to express better their feelings as well as develop social relationships, according to a study by researchers.
Rest of the Article
Hah, I knew it! Swearing like a looney sailor
Current Mood:

amused